The best Cornwall has to offer!
View across Pedn Vounder beach towards the Logan Rock
Escape to the breathtaking beauty of West Penwith, Cornwall's hidden gem, and indulge in a holiday experience unlike any other. Immerse yourself in leisure, comfort, and convenience at our meticulously designed holiday letting properties. Discover awe-inspiring natural beauty, pristine beaches, and turquoise waters. Embrace wildlife encounters, explore rich cultural sites, and enjoy glorious walks. Whether you seek relaxation, adventure, or simply a place to dream, we offer it all in West Penwith (except perhaps constant sunshine). Let us create an unforgettable getaway where your holiday dreams come true.

---
Our Properties
St. Cyrs House
Sleeps: 6 | Pets allowed: Yes
One of the bedrooms in St.Cyrs
More Details and Availability
Riviera High Tide
Sleeps: 4 | Pets allowed: Yes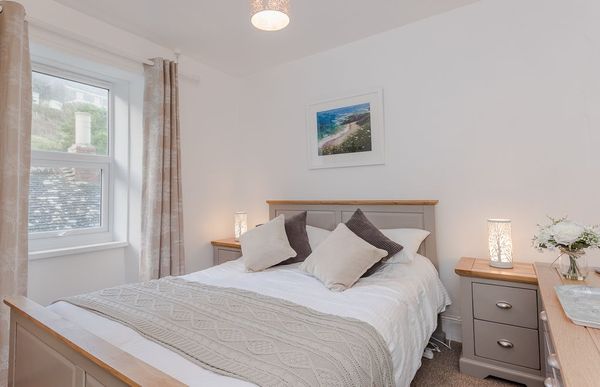 A bedroom in Riviera High Tide
More Details and Availability
Riviera Low Tide
Sleeps: 4 | Pets allowed: Yes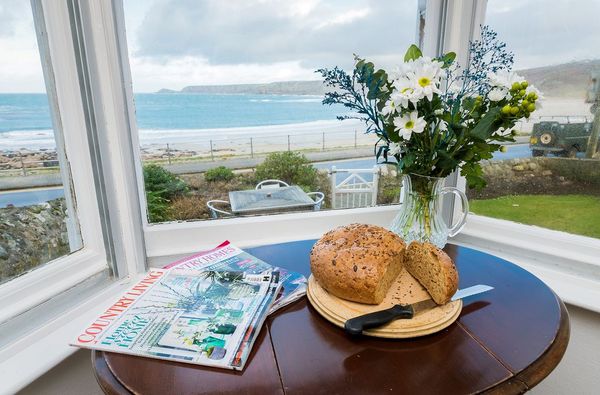 Looking out of the window at Riviera Low Tide
More Details and Availability
---
Amazing locations
Discover rental accommodation in Sennen and Treen, two of the most awe-inspiring locations in West Penwith, Cornwall, and the UK. Immerse yourself in the breathtaking beauty of these coastal havens, where golden beaches, dramatic cliffs, and picturesque landscapes await. Experience the vibrant seaside atmosphere of Sennen or the tranquil charm of Treen, as our properties provide the perfect base to explore and indulge in the essence of these extraordinary destinations. Uncover the wonders of Cornwall and the UK, and create unforgettable memories in these remarkable coastal retreats.